Hello,
I just read the long thread that you started on Performance Years forum about the '71 Judge convertibles. I have also seen your site a few times.
Last year I wrote a book about American muscle cars that we have over here in Sweden. I write about 34 different cars in the book, see link below in my signature about it.
I also had some articles about some really rare cars that ended up here and later went back to the USA. One is a 1970 Hemi challenger convertible and the other was the '71 Judge convertible now owned by Kevin Suydam. I did some serious research on these cars and tracked down the previous owners. For the Judge I found the second owner (in reality the first owner) when it came here the dealer who had it first drove the car over the summer before selling it.
Anyway I had a long talk with this guy, Bengt Alm, who owned it for a few years and he kept track of it after he sold it and knew pretty much everything about it before it went back to the USA.
Bengt drag raced it a lot, his wife drove it, and to get better times they changed the manual transmission (M22) to an automatic TH400. Best time on the strip was 12,8 at 123 mph, pretty impressive for a stock engine. The car was a daily driver too! The original trans was sold to a racecar and has never been found later. Might be around but is considered lost.
Bengt later added a towing hook when they bought a real drag race car. They used the Judge as a towing vehicle and drove around Sweden to different drag races.
Bengt then sold it to a guy who drove it hard, so hard that he threw a rod in the engine making a hole in the block. They replaced the engine, i don't know if the cylinder heads survived.
A few years later it was bought by a guy who had connections in the USA and he sold it, maybe to the Gary you mention.
Anyway it didn't have the born with engine and transmission when it left Sweden.
I have some pictures of it that I got from Bengt for my book; here it is with flames during the ownership of the guy who blew the engine.
<![if !vml]>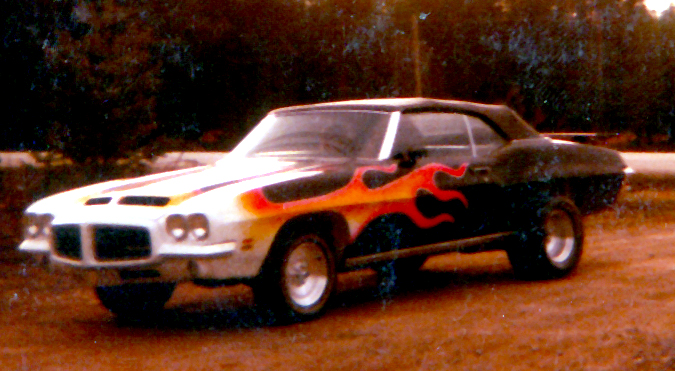 <![endif]>
And here is a shot from the rear with towing hook.
<![if !vml]>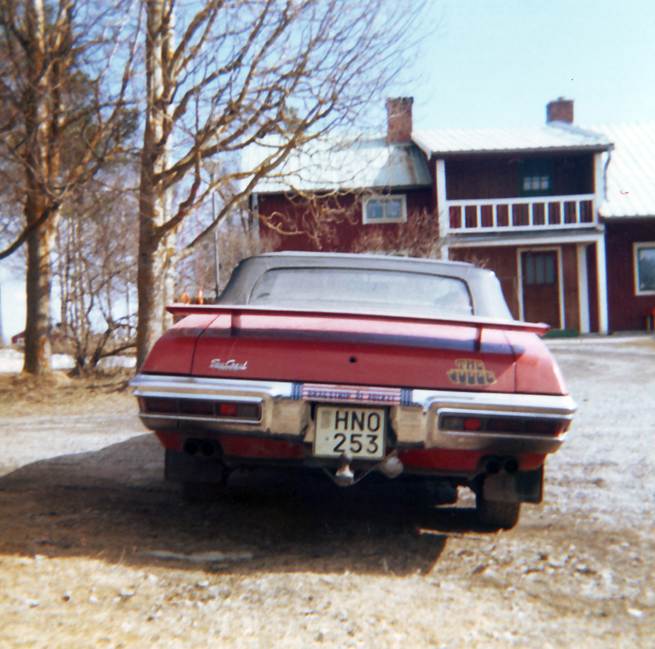 <![endif]>
I also have some registration papers of VIN # 242671P106957 from the early years in Sweden. It was registered in Sweden on March 19, 1974.
Most cars that came here in the seventies were east coast cars, mainly from the area around New York.
At the same time there was a red '70 Judge convertible over here, it ended up in Milt Robisonís collection that was recently sold. Same guy bought it and sent it to the USA.
Best regards
Jan Suhr